Books

Fiercely tender and intensely romantic. . .passion and suspense. . .I laughed, I cried. . . I was on the edge of my seat."
Lettetia Elsasser, Single Titles.

"A desperate woman, an alpha hero, a sexually charged meeting, secrets, danger and passion all meld into one nonstop read."

Kathe Robin, Romantic Times

"I have read all three books in this series. I loved all 3 books. They are on my to read again list."

"Twists and turns throughout, with plenty of romance. I stayed up too late because I couldn't wait to see what happened next."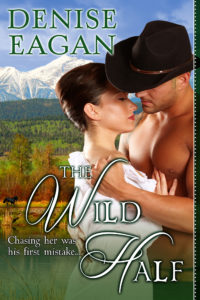 Chasing her was his first mistake. . . .
Lilah Martin is a hunted woman who has roamed the West for three years, staying one step ahead of men who are trying to kill her. Fear is her only friend; staying alive is her only goal. Then she lands a job at the Bar M, a prosperous and well-protected ranch in Colorado, where she finds friendship, sanctuary and a life that is almost normal. Or so it seems until she falls prey to the wildly seductive and dangerously inquisitive Rick Winchester. . .
A former outlaw, Rick has spent five years searching for distraction from guilt over his wife's death. He finally finds it in the simmering sexual attraction between Lilah and him, and the dark intrigue surrounding her. But the more he delves into her secrets, the more of a mystery she becomes, until, frightened, she flees the Bar M. Determined not to lose this woman, Rick races after her, catapulting them into a clash of wills, which can only end in the discovery of a deadly secret locked away in Lilah's mind. A secret that could make them both rich. Or get them both killed. . .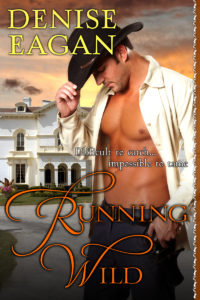 Difficult to catch. . . impossible to tame
Orphaned in the Colorado wilderness at nineteen with a brother to raise, Nick McGraw grew up fast and hard. Now twenty-five years later, he's a wealthy rancher satisfied with his quiet, peaceful life. At least he is until reformer Star Montgomery and her high-society family show up at his door, challenging everything he thought he wanted.
Despite threats from a secret admirer warning her to quit, Star is passionately committed to the women's rights movement. She's even rejected the institution of marriage, for one cannot fight male supremacy when one must obey the supreme. Yet with the hot Montgomery blood flowing through her veins, Star's determined to experience the sensual joys of the marriage bed.  Nicholas, handsome with a hint of danger, is the perfect man for the job. And perfect comfort for the fear stalking her. . .
Nick has spent his entire life taming the West–he has no notion of how to tame a Boston aristocrat. He refuses Star's advances, for an honorable man doesn't ruin his friend's daughter. Still, captivated by Star's wild spirit and worried for her safety, he agrees to spend the summer with the Montgomerys in posh Newport RI. There, tortured by desire, he and Star battle for control over a relationship that has no future. To keep his honor, Nick can't stay. But he can't leave, either, because Star's secret admirer is no longer content with threats. He's taking action, determined to silence Star's voice even if it means murder. . .

What happens when you find out your imaginary friend is real?
She thought she'd imagined him. . .
Beth Hartwell is a little bit crazy. Or so her hometown of Mayfield believes, due to her long-ago obsession with her imaginary friend. Although in 1871, at the age of twenty-two, Beth has long since forgotten him, the phrase sticks to her like prickles to wool. If she's ever going to be normal, she must marry a nice, normal man, have nice, normal children and live a nice normal life. She's one reluctant yes away from accepting the only man who'll take her, when handsome, mysterious Luke Devlin comes to town. Upon touching him, visions of fire beset her, along with a deep, unexplainable familiarity. . .
But he was real. . .
Calamity and suffering follow Luke everywhere he goes. An orphan from birth, Luke was raised in the shadow of a mad aunt who insisted that he was evil incarnate—Satan's son. After years of seeking proof that she was wrong, he finally accepts her ravings as prophesy. To fulfill that prophesy, he must claim his "dark angel," the little girl with whom he had a telepathic relationship as a boy.
Trapped between love and a prophecy
Unfortunately Beth, a midwife and sister to the town's preacher, is hardly "dark." In order for Luke to win her, he must use everything in his arsenal, including seduction, lies and trickery. In order for Beth to pull him out of the shadows, she must uncover the secrets behind his sad, dying eyes. As the battle lines are drawn, however, a murderer strikes in Mayfield and the town accuses Luke. . .